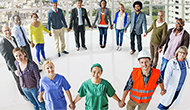 With over 25 years of experience in the labor community, United Business Bank proudly supports Labor's mission through our union shareholders, partnerships with pro-labor organizations and our 25 year commitment and financial participation in Labor's worthy causes.
Our Labor Services Division understands the complexities of labor organizations and our team serves as trusted banking partners to our clients. We offer a variety of creative financing structures combined with commercial deposit and cash management services specifically tailored to meet the unique banking needs of organized labor locals, trust funds, labor affiliates, employers and members.
Let United Business Bank provide customized banking solutions for your labor organization today!
Click here to read our Labor Services Division Client Testimonials!

Terry Curley
Executive Vice President
Director of Labor Services Division
[email protected]
510.567.6966
Terry joined United Business Bank, FSB in 1995. In April of 2017, Terry assumed the role of EVP/Director of Labor Service Division, a business unit specifically dedicated to providing sound financial advice and uniquely tailored products and services to our Labor Communities in California, Washington and New Mexico. Terry has been a trusted banking partner to Labor for nearly 25 years. She has also held a number of roles within the company as EVP/Chief Credit Officer, SVP/Credit Administrator, SVP/Regional Sales Manager, VP/Branch Manager and Business Development Officer. As an experienced banking professional, Terry's expertise and broad knowledge base is a valuable asset to all existing and prospective clients. Terry also serves as a board member for the Contra Costa Workforce Development Board.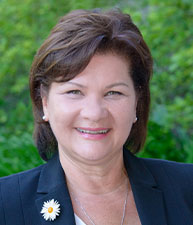 Ricka Lucia
Senior Vice President
Labor Relations
East Bay, California
[email protected]
510.567.6912
Ricka Lucia has been a member of United Business Bank's Labor Relations Team since 2004. Ricka takes great pride in working for a company that recognizes the vision, influence and countless contributions that Organized Labor provides our diverse communities. Ricka has developed a strong understanding and talent for analyzing competitive landscapes, conducting research, and aligning products with customer requirements that translates to both growth and retention. Ricka proudly serves as a board member for Sprinkler Fitters Local 483 Scholarship and Community Fund.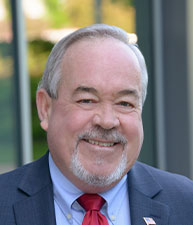 Lane Lewis
Senior Vice President
Labor Relations
Sacramento, California
[email protected]
916.928.7802
Lane joined United Business Bank, FSB in February 2013. Having been born and raised in Sacramento, Lane has a strong commitment to providing knowledgeable and professional services to the Labor and small business communities throughout the Sacramento region. Additionally, he is a proud former member of the UFCW Local 8 having had a 20 year association.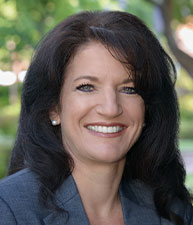 Dawn Esquibel
First Vice President
Labor Relations
New Mexico
[email protected]
505.341.5242
Dawn joined United Business Bank, FSB in August 2014. With more than 20 years of experience in the financial services industry, she brings valuable skills in financial planning and business growth to the Labor Community in the New Mexico region. Dawn is deeply involved with various organizations in her surrounding communities including Junior Achievement, LifeRoots, Jumpstart New Mexico, and Money Smart New Mexico.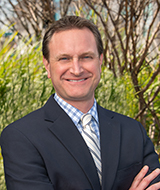 Brandon Kreul
Vice President
Labor Relations
Washington
[email protected]
206.246.9327
We are very pleased to welcome Brandon Kreul as the newest member of our Labor Services Division in the Pacific Northwest region. Brandon grew up in the San Juan Islands and moved to the Seattle region in 1999 to pursue a banking career. He has proudly worked in the financial services industry for over 20 years. Brandon brings a wealth of knowledge and experience to United Business Bank. His commercial banking background enables him to fully understand your unique banking needs and provide customized solutions to advance the financial goals of your labor organization. We are confident that his leadership, enthusiasm, and knowledge will provide you with the exceptional client experience you are accustomed to and deserve.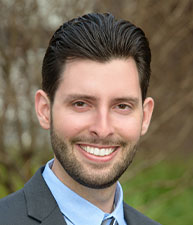 Peter Legakis
Vice President
Labor Relations
South Bay, California
[email protected]
408.953.9902
Peter joined the Labor Service Division in April of 2018. He is an East Bay native and has been with United Business Bank since November 2014. Peter has worked in multiple capacities within the Operations, Lending and Credit departments of the bank. His varied banking experience and customer service expertise ensures that he will deliver creative solutions, quick responses and a customer experience designed to foster long term relationships.