Directors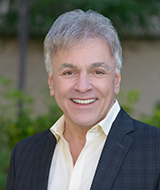 George J. Guarini
Founding Director and CEO
George J. Guarini's vision of opening a bank that focuses on "best in class" offerings to match today's dynamic business climate became a reality on July 20, 2004. United Business Bank's CEO and President brings more than 35 years of experience in the banking industry, holding key executive and senior level management positions with national and regional financial institutions, including the turnaround of two financial institutions. Since 2017, Mr. Guarini has served on the Board of Governors for the USS Potomac, the "Floating White House", which was originally commissioned the USCG Cutter Electra in 1934. Mr. Guarini earned his Bachelor of Arts degree in Economics from Rutgers University.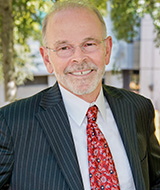 Lloyd W. Kendall, Jr.
Chairman of the Board and Founding Director
Lloyd W. Kendall, Jr., is a lawyer, practicing in the Bay Area since 1978 and specializing in real estate and tax law. His specialty is tax free exchanges and related areas of the law. He received much of his tax law education through his employment with the U.S. Treasury Department, Internal Revenue Service. Mr. Kendall formed and owned, Lawyers Asset Management, Inc. acting as "Qualified Intermediary" for tax free exchanges under Section 1031(a) of the Internal Revenue Code, until 2006 when his company merged with Commercial Capital Bank. He also served as tax counsel for several title companies and was the President of Equity Investment Exchange, Inc., a competitor owned by Mercury Title Companies of Colorado. He has lectured extensively throughout the U.S. providing continuing education for Lawyers and Realtors.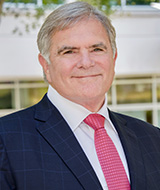 James S. Camp
Founding Director
James S. Camp, is the President of the S.A. Camp Companies, a closely held company incorporated in 1932. Mr. Camp has served as the company's President since 1979. Mr. Camp holds over 14 years of bank director experience, having served as a director of California Republic Bank from 1980-1994, Vice Chairman of the Board and Chairman of the Executive Committee of the Board, 1985-1992, and Chairman of the Board, 1992-1994. Mr. Camp received a B.S. in Finance from the University of Southern California in 1973. In 1976, Mr. Camp was awarded a J.D. degree from the University of Santa Clara School of Law. Thereafter, in 1977, Mr. Camp received an L.L.M. in Taxation from New York University School of Law. Mr. Camp has been a member of the State Bar of California since 1976.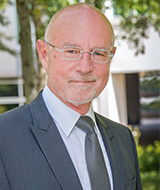 Robert G. Laverne
Founding Director
Robert G. Laverne, is an anesthesiologist at John Muir Medical Center in Walnut Creek, California. Dr. Laverne is also the founder and Managing Member of New Horizons Properties, LLC, a property development company. Dr. Laverne also served as the Chief Financial Officer of Medical Anesthesia Consultants (1988 - 1994) and at present, is a director of Medical Anesthesia Consultants. Dr. Laverne was the Chairman of the Department of Anesthesiology at John Muir Medical Center from 1989-1991, and was Chairman of the John Muir Medical Center Physician Credentials Committee from 1994-2001. Dr. Laverne received his M.D. degree from the University of California Medical Center, San Francisco, and his A.B. degree from the University of California at Berkeley.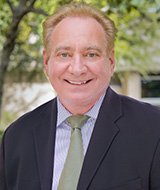 David M. Spatz
Founding Director
David M. Spatz, currently the owner and operator of several real estate income properties, retired from Chevron Corporation in 2000 after 21 years with that corporation. Mr. Spatz held various senior executive positions, including General Manager, Chevron Lubricants Worldwide (1999 - 2000), General Manager, Chevron North America Lubricants (1996 - 1999), Managing Director, Chevron Technology Marketing (1992 - 1996), and Business Manager, Chevron Chemical Company (1989 - 1992). Mr. Spatz received a B.S. degree in Chemistry from Clarkson University and a Ph. D. in Chemistry from the University of Michigan.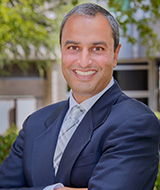 Bhupen B. Amin
Director
Mr. Amin is general counsel and Chief Operating Officer of Lotus Hotels and Investments in Walnut Creek, California. In his capacity, Mr. Amin is responsible for the development, management, financing and operations of several hotel properties, shopping centers and self-storage facilities. Prior to joining Lotus, Mr. Amin was an attorney at the Law Offices of Bowles & Verna in Walnut Creek, California. Mr. Amin serves on the nominating committee and Board of Directors of the California Hotel & Lodging Association (CH&LA), and is an active member of the governmental affairs committee of the American Hotel & Lodging Association (AH&LA) in Washington D.C. Mr. Amin became the first Indian-American to be elected Chairman of CH&LA, the largest state hotel association in the nation. Mr. Amin also acts as a Pro Tem Judge in the Alameda County Superior Courts and serves on the board of directors of Brookside Health Center, a non-profit FQHC serving underprivileged families in the East Bay Area. Mr. Amin earned his law degree from the University of California, Davis and secured his undergraduate degree from the Haas School of Business at the University of California, Berkeley.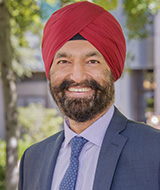 Harpreet S. Chaudhary
Director
Mr. Chaudhary is a certified public accountant (CPA) and a Certified Financial Planner (CFP) serving as the president of Area Financial Services, Inc., which provides accounting, wealth planning, tax planning and preparation services for high net worth individuals and small business owners in the Bay Area for over 25 years. Mr. Chaudhary is a California licensed realtor, and owns and manages various commercial retail properties. Mr. Chaudhary is actively involved with various bay area charities like Pratham, the Fremont Sikh Gurdwara, Genco and the Punjab Cultural society. Mr. Chaudhary is a graduate of the University of Delhi, India.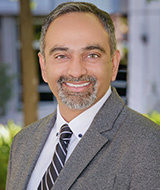 Pramod R. Patel
Director
Pramod Patel is a third generation hotelier living in San Carlos, California. He is the president of Raps Hospitality Group which owns and operates nine hotels in the Bay Area. He was the founding Vice Chairman of Global Trust Bank opened in 2008 which merged with Bay Commercial Bank in October 2011. He is a founder of the Peninsula Gujarati Association and has held officer and board positions on Asian American Hotel Owners Association, Jain Center of Northern California, and various other national franchise advisory boards. He is currently vice president of religious programs at JCNC and a board member for Peninsula Gujarati Association. Pramod lives with his wife Roshni and two daughters Jeenali and Agna. He likes reading philosophy and playing golf.
Malcolm F. Hotchkiss
BayCom Corp Director
Mr. Hotchkiss had been a Director and Chief Executive Officer of First ULB Corp. and its subsidiary United Business Bank, FSB, from 1994 to 2017 and has been a banking executive for more than 30 years.
Rocco Davis
BayCom Corp Director
Mr. Davis is a Vice President of LIUNA and serves on its General Executive Board. He also acts as LIUNA's Pacific Southwest Regional Manager which covers the states of Arizona, California, Hawaii, New Mexico and 10 counties in West Texas.
Syvia L. Magid
Director
Syvia L. Magid is a Partner at Fox Rothschild LLP and became a Director with United Business Bank and BayCom Corp effective December 1, 2019. Prior to that, she was an attorney at MBV Law LLP, which was merged into Fox Rothschild LLP in 2014. She advises and assists clients with entity decisions and entity formation; counsels businesses regarding general corporate matters and governance; counsels clients with regard to winding up and dissolving business; and advises and assists clients in mergers, acquisitions and reorganizations. Prior to that, she was a Partner at Stein Rudser Cohen & Magid LLP. Ms. Magid earned a Juris Doctor degree from Hastings Colleges of the Law at the University of California and a Bachelor of Arts degree from Whittier College.